I did a lot of research before I decided to purchased my Victron equipment. I read tons of forum posts, data sheets, manuals, white papers and talked to people about their equipment and experience along with some manufactures. I even watched YouTube videos as well! After over a year of full time with Victron equipment, upon requests I decided to sell and install for fellow RVers.
The Inverter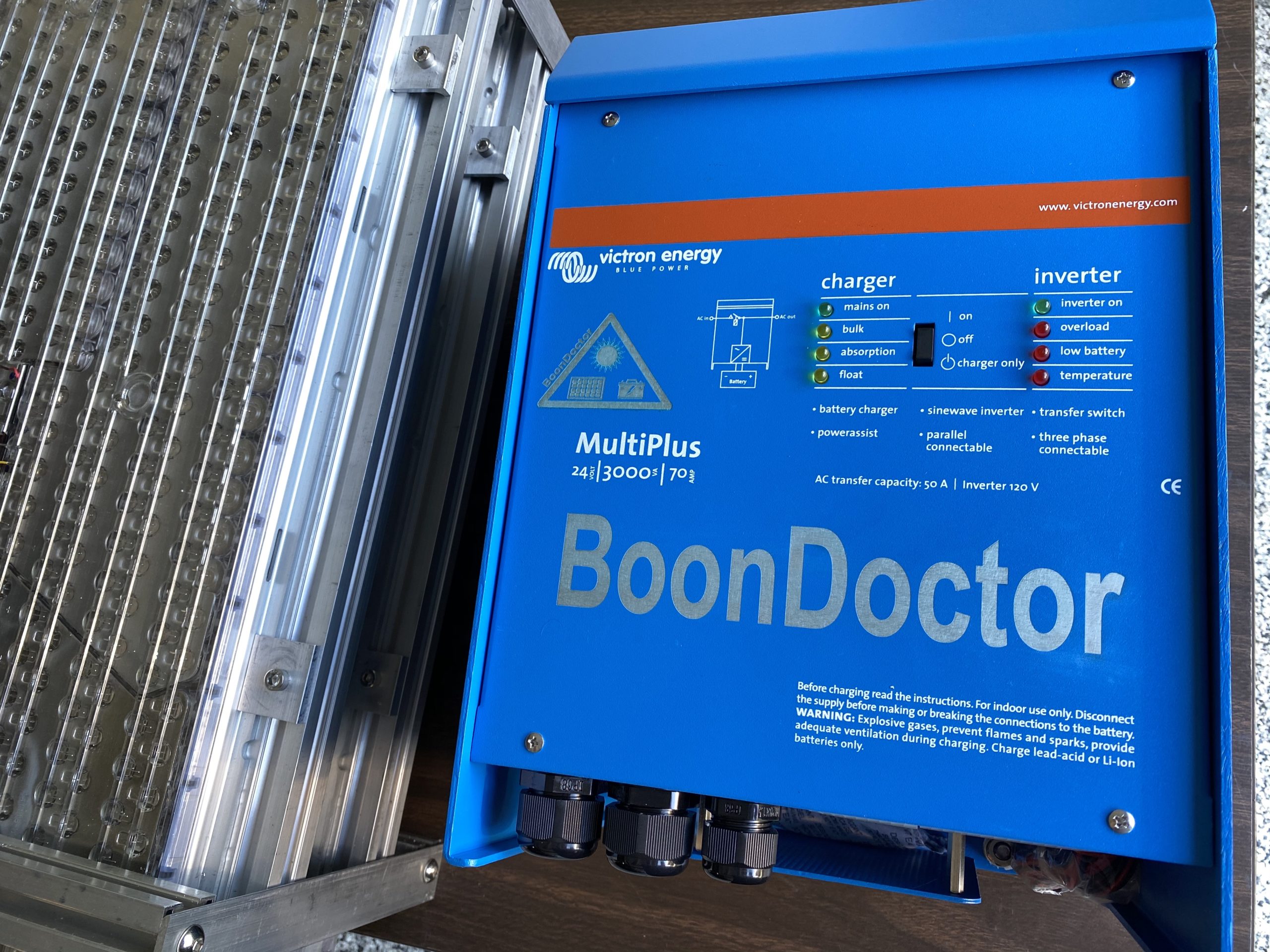 I quickly came to the conclusion that the inverter is the heart of the Boondockers electrical system. The best solution for my particular needs is the "Hybrid" Inverter/Charger. Hybrid means the inverter has the capability to accept a certain amperage from shore/generator. A Victron Multiplus can be set up to use Solar first, Shore second and batteries third. I can run both of my 15BTU AC units while on 30A service at an RV park and when the load drops it will charge the batteries with excess shore power. When I found out this was available I knew it was for me. This will allow you to run your 15K AC unit with a Honda 2000 generator as well. 
The Inverter is the part that lets you use your batteries (DC Power) to create 120 AC power (typical house outlets). The Charger is the part that will let your shore power charge your batteries faster and correctly, .
When I compared Off Grid Hybrid inverters there were only two that stood out to me as affordable, Victron and Magnum. They both have established a good reputation. Magnum is not open source and seems to be a little old school to me. This chart shows the main differences between the two and left me with a clear winner. Magnum does have a stand alone device that will start Onan Generators with a voltage trigger but I do not have any generator.    
Victron Multiplus 3000/12/120
Magnum MSH 3012 M
Surge
6000w <30min
3900w<5sec
Efficiency
93%
90%
No load use

 

20watts
30watts
Weight

 

40#
55#
Warranty
5 year
3 year
Average Price
$1300
$1700
Solar Charge Controller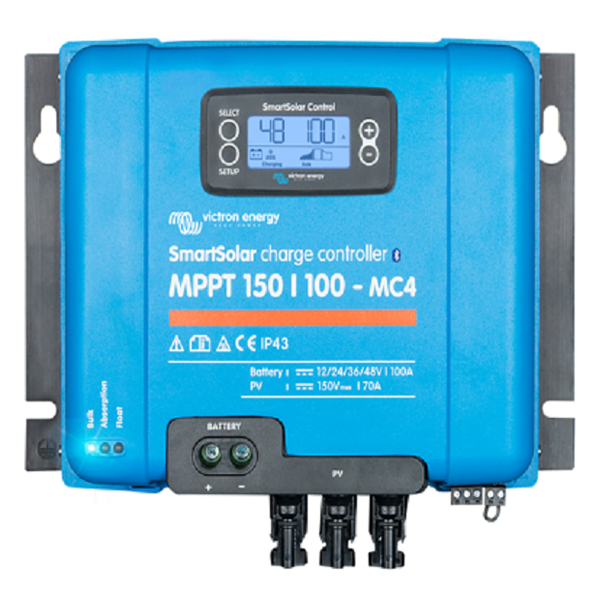 I have a Smart 100/85 Charge Controller will connect via Bluetooth. When at the trailer it is easy to see what is currently being harvested and the last 30 days. This will help to determine when you need to check the roof for leaves and bird poop! With the app you can adjust the Absorption, Float and Equalization voltages to match your specific battery requirements. It is best to go to the manufacturer website to find this information. I would recommend finding this information before purchasing your batteries. 
One of the best things about the Victron lineup is the fact that they all share data and most have wireless networking capability. You can choose to wire them together, have them stand alone or create subsystems. The settings are savable, trasnferable and firmware is constantly evolving with new features.
There are several GX products that will be the 'brain' and connect all of the other devices. The newest one is the Cerbo GX which has Bluetooth, Wifi and a mountable touch screen. It will reach out and data log on Victron's servers so that you can review your installs lifetime of data remotely!