The short answer is it is just a wire with an SMA (Sub Miniature version A) connector on both ends.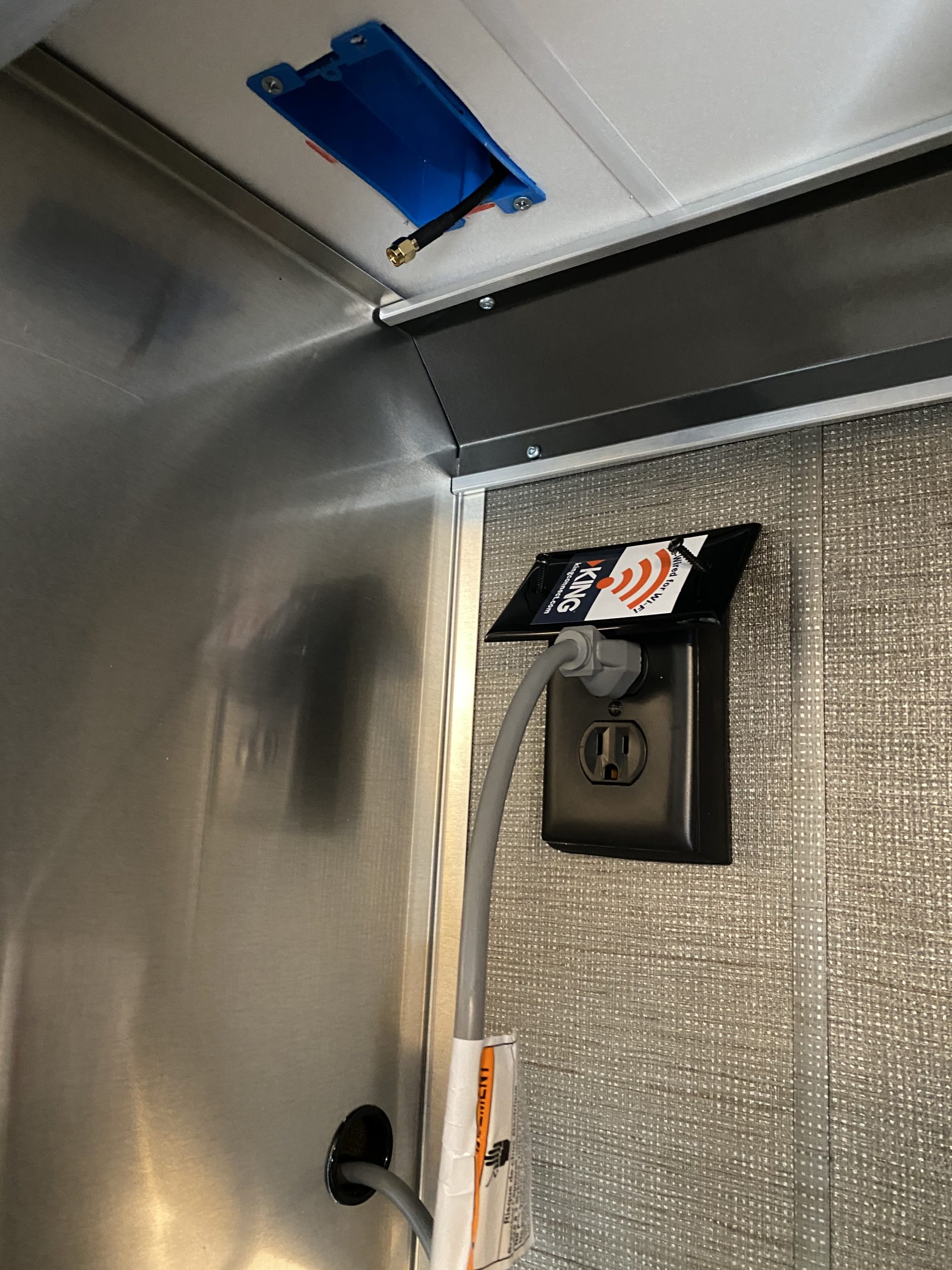 On an ATC Toyhauler this option will get you a wall plate covering and exposed wire with an SMA female connector ready for your Wi-Fi router or cell booster. This is typically next to the microwave in an upper cabinet. There should be an outlet close to this plate and will aid in the set up.
On the outside you will need a #2 square bit to remove the screw that holds the top of the HDTV King antenna in place. It will be easy to pull the business end of the antenna off the base now.  This will yield a path to get the other end of the wire to the top. You will need to drill a hole in the base of the antenna (some will have a knockout) to thread the new wire through and seal it with a UV resistant sealant. ATC uses Manus Bond 76-AM, Sikaflex 221 or similar will work well also.  After deciding which antenna to mount, Wi-Fi or Cellular, test it before securing it to make sure there is no distortion from the powered King HDTV antenna. I would run the wire on the roof of the trailer to where you will mount the new antenna. Secure it to the roof with zipties.
Take away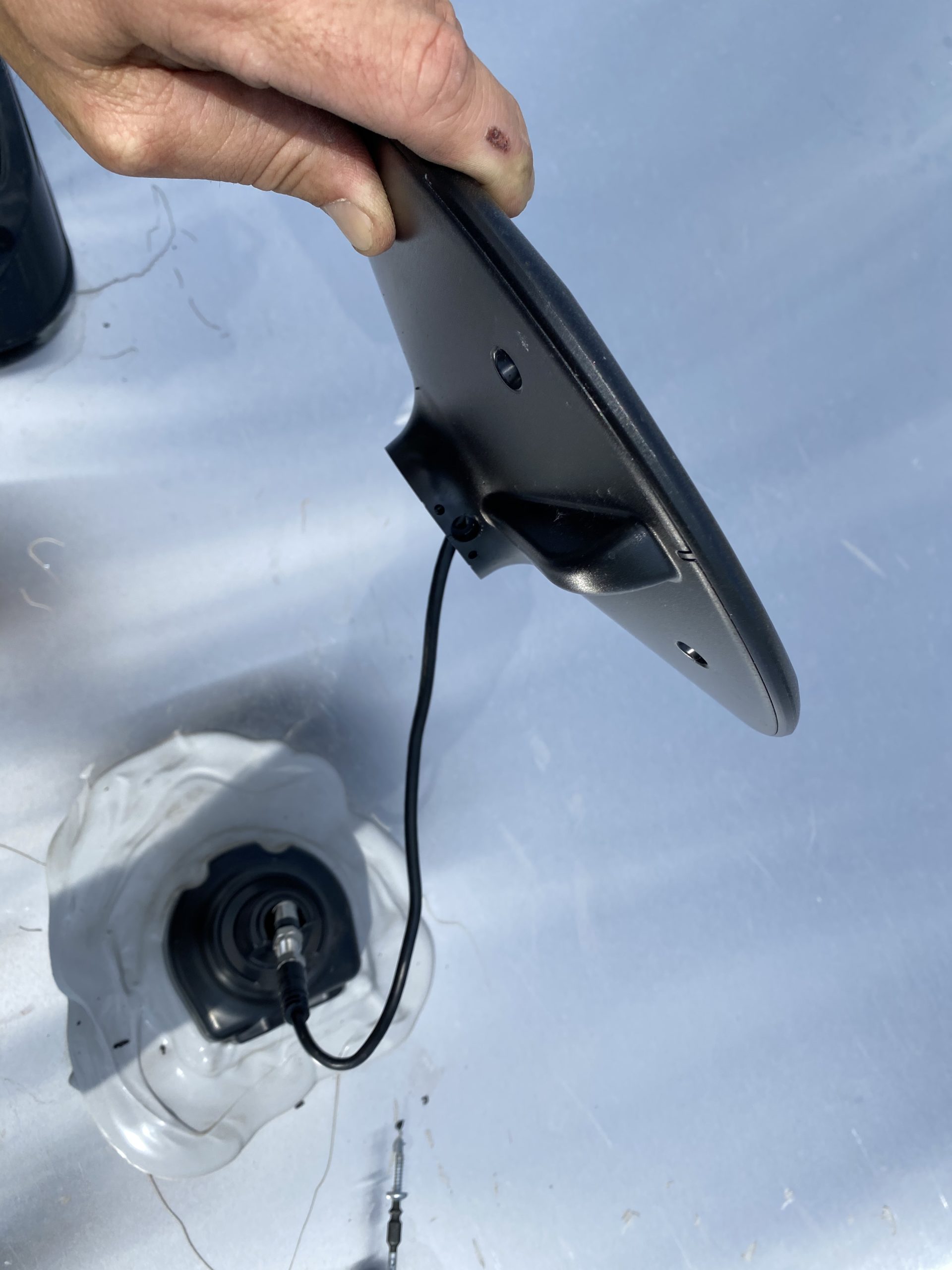 The hole already exists in the roof and it is in a great location for Wi-Fi as it will be a nice short wire. Unfortunately Wi-Fi does not have much of a function for most RVers. RV park Wi-Fi has never been fast when I have connected to it and trying to get your RV close enough to a Starbucks type store and getting useable WiFi is pretty challenging. There seems to either be too many people on it or it's just a slow connection. It would work well if you're in your own driveway or friends' driveway with fast WiFi close by.
As far as using the ATC pre wire for a Cell booster, the booster will need at least 8′ of separation between the outside antenna and the inside transmitter to avoid the two from creating distortion. This location is not ideal for that. You could string the wire across the top of the trailer and mount the antenna on the front of the trailer. It would also be better if you run the inside wire through the cove and mount the transmitter in the back of the trailer. If you had the outside king antenna that has the removable top, I am sure you could put your own plate inside of the cabinet and run your own wire where you wanted it.